Our Firm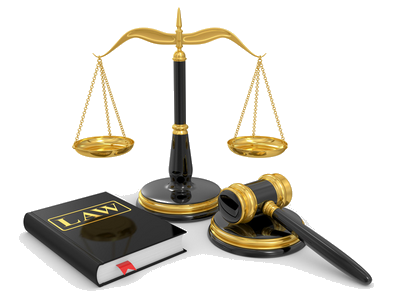 McCabe, Collins, McGeough, Fowler, Levine & Nogan LLP is an "AV" rated full service New York Law Firm representing individuals, businesses, corporations, municipalities, public authorities and insurance carriers throughout the state. We regularly appear in the Supreme Courts in all counties as well as in the Federal, Civil, District and City courts situated therein. Geographically, our primary office, which is situated in Carle Place, covers Kings, Queens, New York, Bronx, Richmond, Nassau, Suffolk, Westchester and Rockland counties. However, with our satellite offices strategically located in Erie and Albany counties, we are able to service our client's needs anywhere in the State.
Our firm was formed in 1970 by Stephen M. McCabe and has grown rapidly over the years. In that time, we have successfully represented numerous clients in various matters in all of the courts. Through diligent and aggressive file handling and paying attention to detail we have developed a significant clientele of insurance carriers, individuals, businesses and corporations who have come to rely on us. We know that what we do is as important as keeping our clients fully informed of all of the developments in their litigation.
We recognize that different clients have different needs and requirements and we make sure that we adhere to the reporting schedule that they desire. Further, we recognize that litigation is a collaborative effort and we make sure to consult with the client at the outset to come up with a "game plan" and again at various points along the way so that we are on the same page and that the litigation is proceeding as the client expects. When there are developments requiring a change, we consult with the client and make the necessary revisions to enable us to represent our clients in the most effective way possible.
One of our major advantages is our experienced and capable staff of attorneys. We do not, for the most part, rely on junior or newly admitted associates. Rather, the average level of experience for attorneys here is more than fifteen years. The average experience level of our partners is more than twenty-five years. By employing seasoned and experienced attorneys we are able to recognize quickly most liability and damage situations and to formulate and implement effective strategies to secure a successful outcome.
One of the ways we work together with you is through the use of the latest technology. Our offices are fully computerized and all attorneys have access to the entirety of the firm's files by computer. We have also made arrangements to permit attorneys working away from the office to access their files and do their work. All of the attorneys have access to the latest computerized research for New York and all fifty states.
We recognize our clients' financial concerns and take steps to ensure that bills can be generated at appropriate intervals and in an appropriate format consistent with the needs of the client.
We also employ a number of cost containment methods to limit fees and costs incurred. Each associate is directly supervised by a partner who reviews and critiques their work. Additionally, we assign matters to attorneys in such a fashion so as to ensure that the case is assigned to the appropriate attorney with the appropriate amount of experience. This results in the most effective possible file handling.
McCabe, Collins, McGeough, Fowler, Levine & Nogan LLP prides itself on the effective representation of its clients in all circumstances. Being a medium sized (by Long Island standards) firm, we are large enough to handle the time consuming and complex matters, but also small enough to provide a high level of personal service, responsiveness and accountability.
We familiarize ourselves with your needs, and business practices and work together to formulate an effective plan to resolve disputes or implement the plan on an expeditious and successful basis.
Contact Form
Please use the contact form below and someone will get back to you shortly. (This form is not for urgent communications.)